Raspberry Vanilla Jam and Raspberry Vinegar
Yesterday at the marked, I was able to get 4 kg of raspberries for a sensational price. I went there at the time the marked ended and the turkish merchant was eager to get rid of his raspberries. So we had to get rid of them today and I made Shrubb (more on that later when it's done), jam, and raspberry infused vinegar.
I will present the recipe for my Raspberry Vanilla Jam first and show how to get the most out of your raspberries by even turing the waste from the jam making into something delicious (my Raspberry Infused Vinegar).
Recipe for Raspberry Vanilla Jam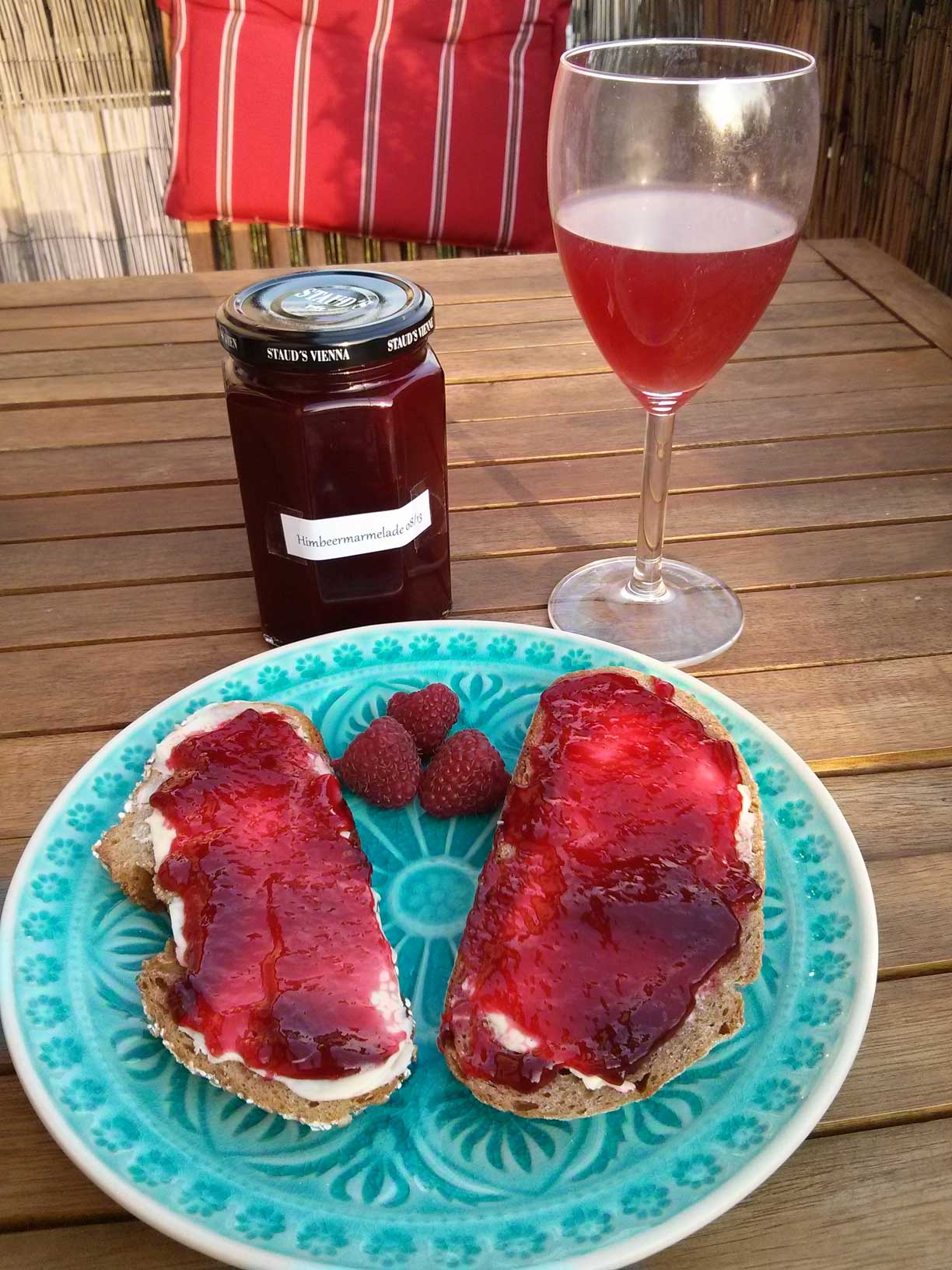 | | |
| --- | --- |
| 2.6 kg | fresh raspberries |
| 4 | vanilla pods |
| 0.4 kg | sugar |
| 1.5 kg | 2:1 gelling sugar (the one containing pectin and citric acid) |
Place the raspberries into a big pot. Half the vanilla pods and scrape the seeds out. Add halved vanilla pods and seeds to the raspberries. Add sugar and gelling sugar. Slowly heat the raspberries until they release the liquid (make sure the mixture does not yet boil, otherwise the gelling agent will already kick in). When they are about 70-80°C hot, remove the pot from heat and strain the raspberries through a sieve into another pot using the following ingenious piece of engineering (in German a "Passiersieb: Fleissiges Lieschen" - apparently a strainer berry press):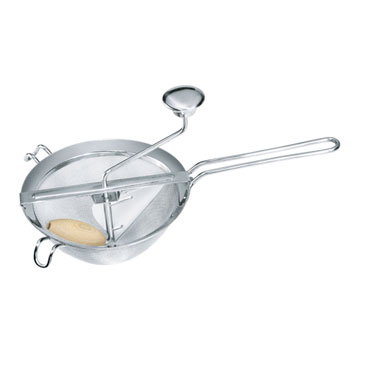 After that, the seeds will be separated from the liquid part. Don't dispose the seeds that remain in the sieve yet, we need them for the raspberry infused vinegar. Also retrieve the vanilla pods from the seed mass and add them to the raspberry liquid. Now heat the pot and let the stuff cook until the gelling agent starts to kick in. Test if the gelling agent reacted enough using the spoon test (with a spoon put a little bit of the liquid onto a plate - wait a couple of seconds until cool and check the result). If the consistency is good, fill the hot mixture into sterilised glasses (make sure the mixture remains as hot as possible). Let the closed glasses cool with the lid faced towards the floor (this sterilises the lid as well).
Recipe Raspberry Infused Vinegar
| | |
| --- | --- |
| 1 l | cidre vinegar |
|   | the "waste" raspberry seed and casing mixture from the sieve |
Put the raspberry seed mixture into a pot and add the cidre vinegar. Stir and let the mixture rest for a couple of days. Don't forget to put a lid on the pot. Strain and bottle.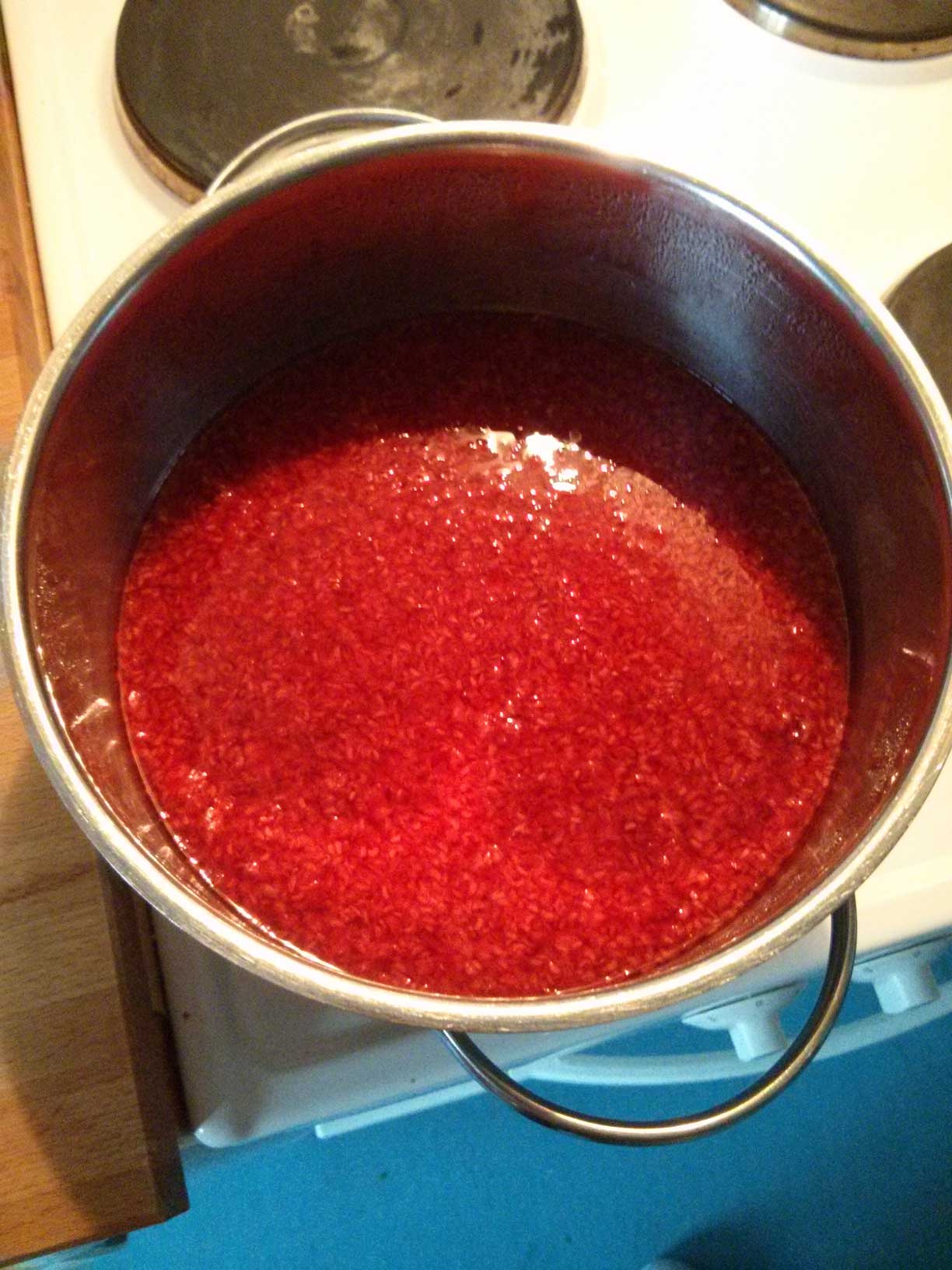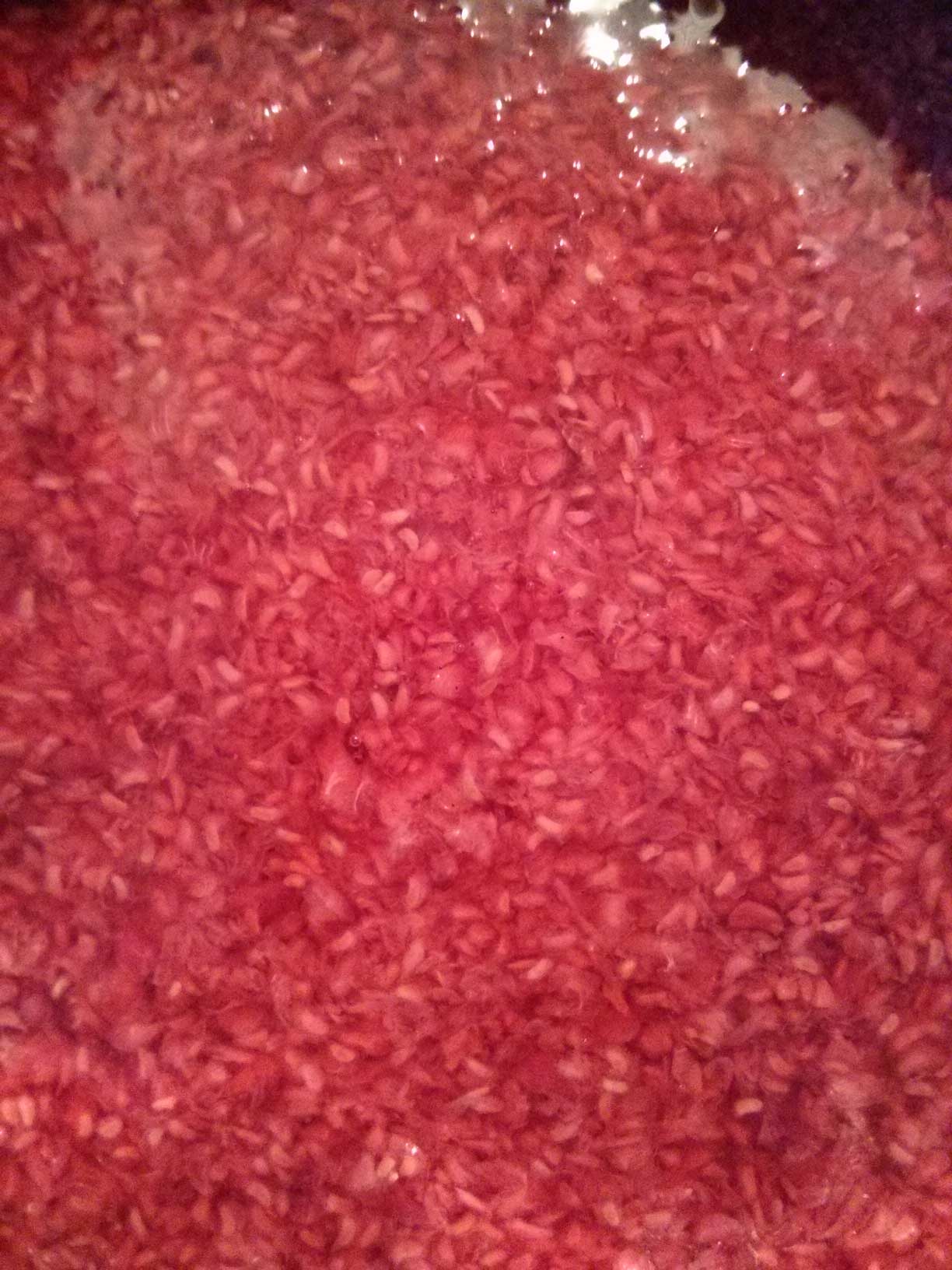 FOOD
food jam marmalade raspberry vinegar