Sous Vide Cooking: The hard way 1
I've always been curious about sous vide cooking. I've never had anything that was cooked that way and I cannot see myself going to a restaurant that serves something that has been cooked sous vide in the near future. So why not try it oneself. You need two things: a good vacuum pump/sealer and a heating device that is able to keep water at a given temperature for many hours. The vacuum sealer was not really a problem to get since I got one for christmas. The heating device however proved more of a problem. You can buy special "sous vide" immersion heaters that will circulate the water in the water bath and heat the temperature to a fraction of a degree. Since sous vide is apparently only for the very posh/rich cook, these devices cost around a thousand Euro. No way!
Googling revealed, that you can buy old and used laboratory equipment from medical laboratories that will do the same thing for cheep at ebay. So, I managed to get an old Braun Thermomix from the early 80s for 15 Euros. The Thermomix comes with a mixer that circulates the water and a immersion heater that heats up to 80°C. A bargain I thought. And it said that it was "Funktionsfähig", so actually in working condition. Pustekuchen. After that beast arrived, it turned out, that the mixer worked well, however the heater just did not become hot. Damn! And so the fun part began :-)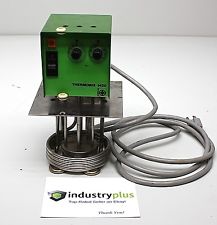 I opened it to see where the problem was. Looking back at me were old and half rotten electronics from the 80s, with many components that I've never seen before. Darn, no chance! The only chance to save this baby was to try my girlfriend's father, who has the ability to turn anything broken into something working. I showed it to him and we soon realised that the electronic was the actual problem. After enlightening me what all these old and to me unknown components were, it soon became clear, there was nothing that could save the controller electronic.
I was disappointed. Was this the end of my sous vide adventure? Of course not, it was just the beginning ;-) I found the Conrad electronics catalogue (a German popular electronics shop) at my girlfriend's father's place and looked for some controller electronics. There had to be some build yourself circuit that would do the job of controlling 220V using a thermo element. And there was:
https://www.conrad.de/ce/de/product/192082/Conrad-Temperatur-Schalter-mit-Fuehlerueberwachung-Bausatz-220-240-VAC-Temperatur-Regelbereich-C-10-bis-110-C?ref=searchDetail
I ordered it immediately and assembled it the next time we visited my girlfriend's parents. The old controller was ripped out of the Thermomix and the new one was built into the casing. Of course, the casing was to small, so we had to improvise and extend it somewhat, but everything looked good: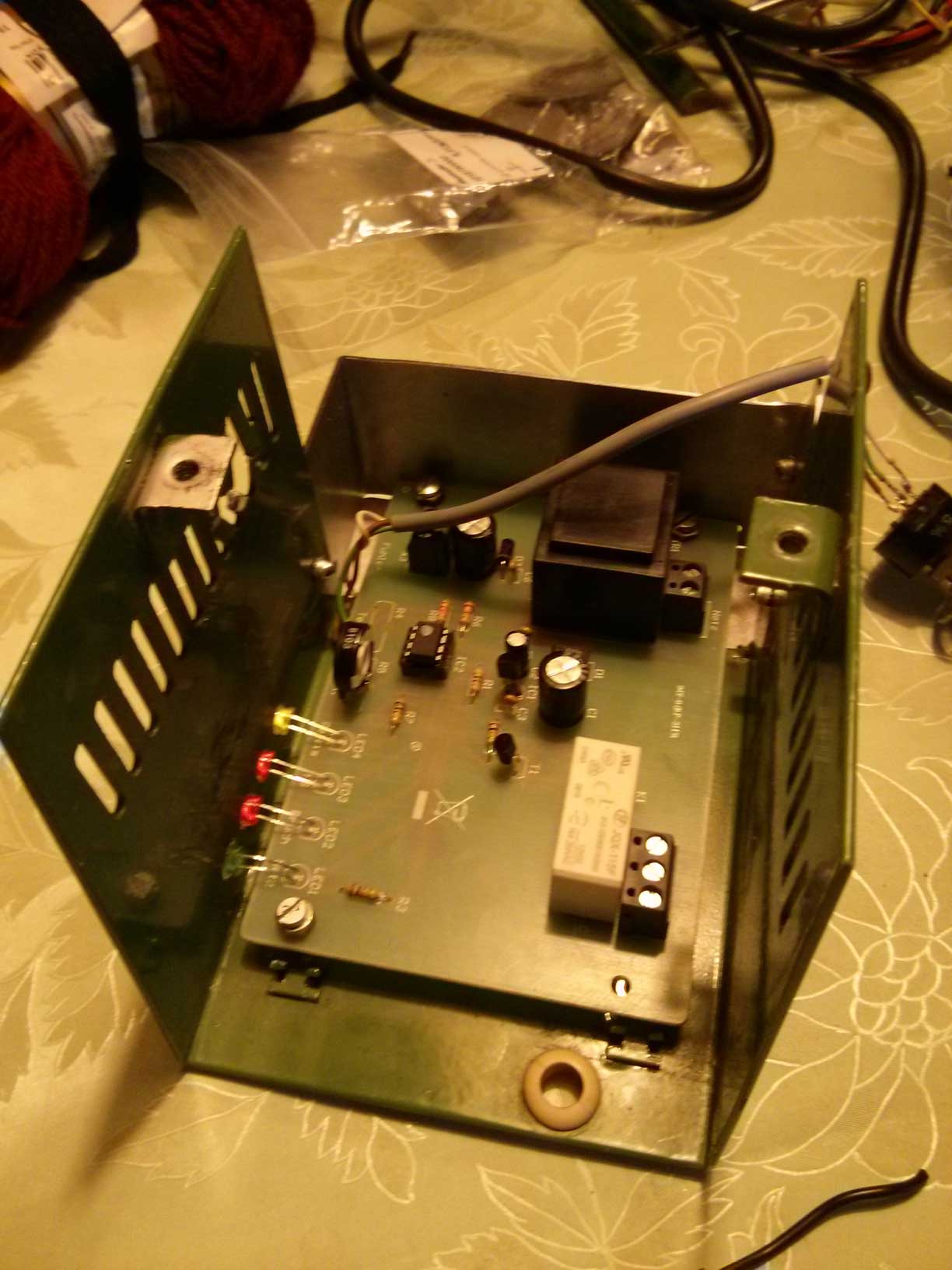 We attached all the wires,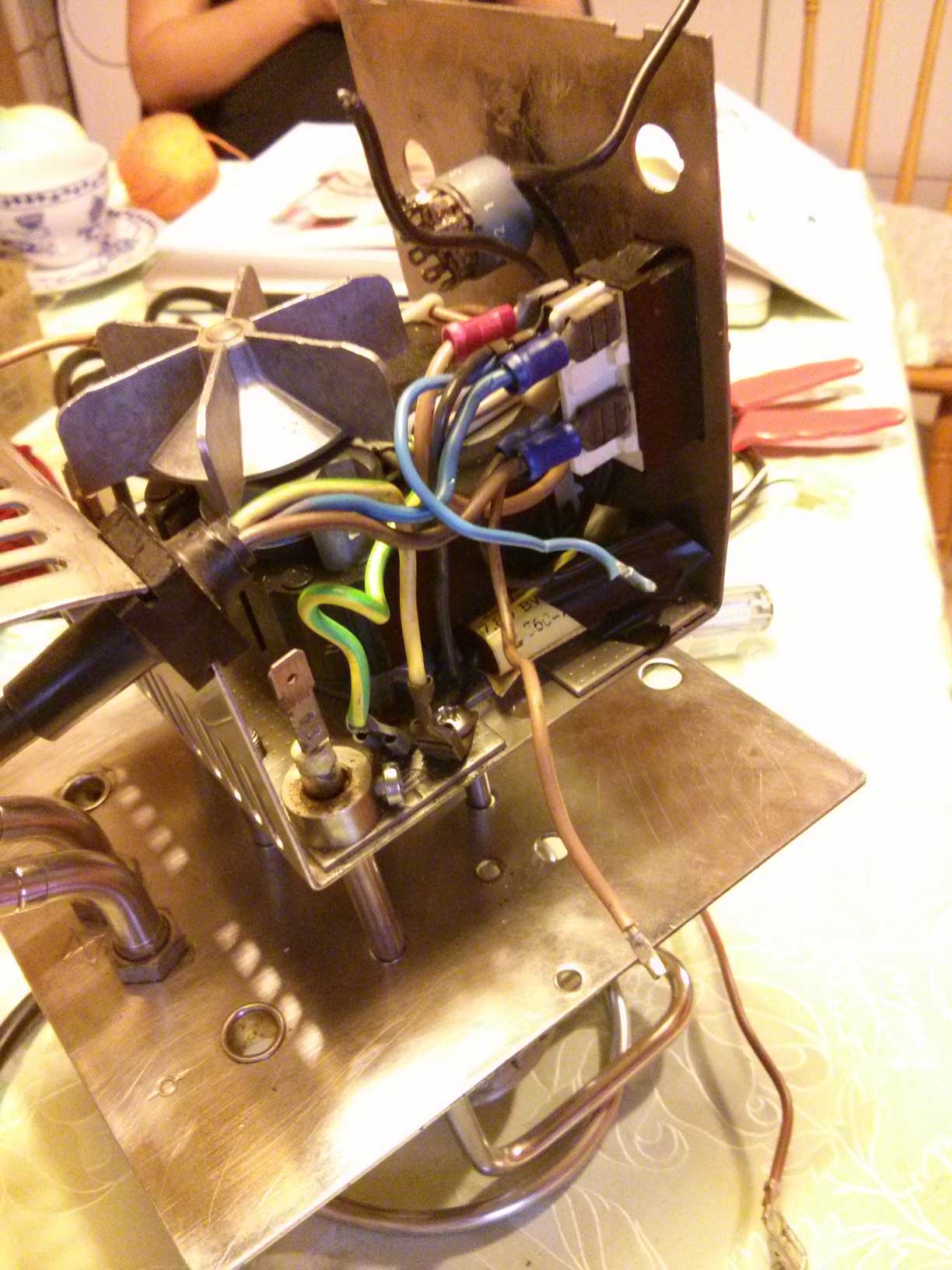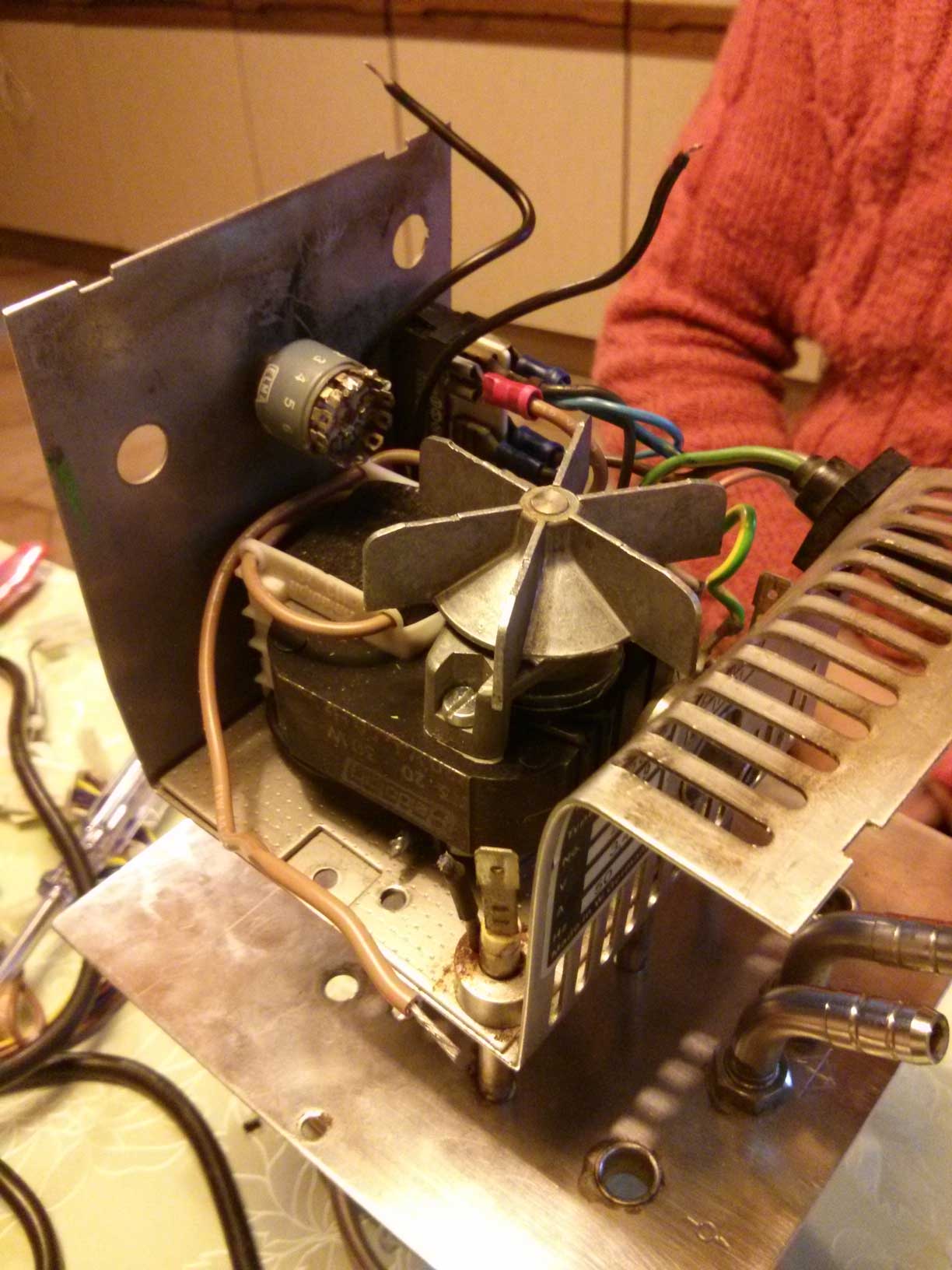 put everything together and plugged it in. Then we pushed the button…
DIY · FOOD
electronics hardware hacking sous vide thermomix